Shop for original paintings on stretched canvas
Farm House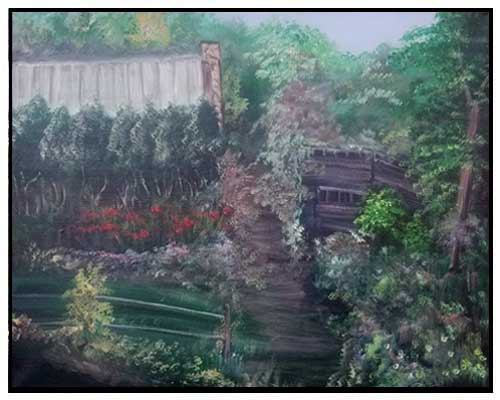 Landscape painting
Acrylic on canvas
Colored Shapes with Black series
By Janice Boling
16" x 20"
$275 (plus shipping)
Payne Mountain Farm house and shed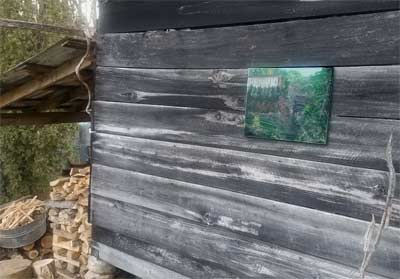 Farm House was painted outdoors here on our farm. Subject matter includes the old house, the woodshed, weeds, a fence, and flowers. This photo is of the original painting hanging on the side of the woodshed.
Side view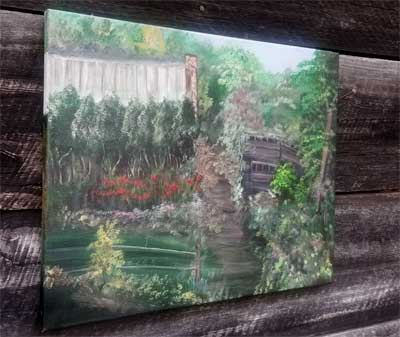 This painting is done on stretched canvas. I paint beyond the edge, completely covering all sides with color. You can hang Farm House without a frame for a minimalist look. When a painting is completed, I spray it lightly with clear, protective acrylic for a durable finish that will last for centuries. This original, one-of-a-kind painting is signed, numbered, dated, and titled on the back by the artist.
Farm House close-up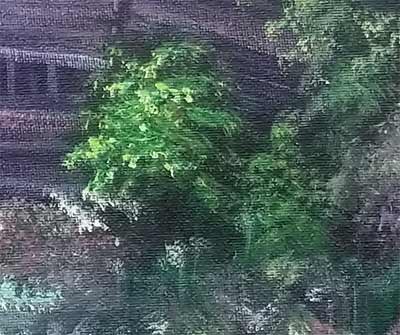 Farm House is a painting with many layers. We like shade and our trees keep every thing protected from strong sunlight. As I painted, I was going for a darker scene than most farm landscapes. I think I succeeded.
______
© 2022 by Janice Boling - all rights reserved.