Janice Boling - fine arts, crafts, and web designs

Art Show at the MAC in Murphy, NC featuring abstract paintings by Janice Boling
Acrylics, mixed media, and wearable art
I do a lot of modern abstracts with bold shapes and bright colors on stretched canvas. Children are always drawn to these paintings, as are the young at heart.
I also work with mixed media in various forms, creating wearable art and home decor items. My pieces are original, one-of-a-kind, and made in the USA by a female, American artist.
Artists wear many hats and I do more than create art. I am in charge of branding, web design, SEO, social media, shipping, customer service, book-keeping, and more.

Janice Boling with a large mullein plant
I also sell medicinal herbs and heirloom seeds that I grow or harvest myself on the farm. While Tony is tending to cows, getting up hay, and fixing fences, I garden, work on the computer, cook, clean house, and paint.
We both stay busy and never get bored, having multiple projects going at once. I learned to multi-task years ago and it's a good thing I did!
Art is the most satisfying activity of them all. When a piece is in the works, I become very focused and can tune out the world. Hours fly by and it feels like thirty minutes. I stand up and my legs are stiff from not moving. That's when I know it is time to dance or go swimming. Those are my exercises of choice.
Painting abstracts with acrylic paints
I am too impatient for oils, so acrylics are my favorite types of paint. I usually paint on stretched canvas or wood. Abstract is my usual style, but sometimes I branch out and do a landscape, portrait, or still life.
My paintings are done on stretched canvas size 16" x 20" or larger. Prices for original paintings start at $200. Shop online here on this website or contact me for more options.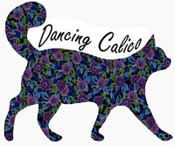 I also have a limited number of prints available in my Dancing Calico Etsy Shop. Prints are museum quality and start at $18 each with free shipping. The bright colors and bold shapes brighten up any space.
What is art?
Art is what separates us from other mammals. Humans make things that serve no purpose other than self-expression. Whether fine arts, dance, or music, hopefully each piece of art brings a moment of joy or enlightment to someone, somewhere.
We all need to support the arts in some way. It shows our appreciation for the finer things in life. For more on this subject, read What is Art in my blog section.
My job as an artist
If just one person looks at a painting I've done and bothers to take a second look, I've done my job as an artist. It doesn't matter if they like it or not, at least it caught their attention and maybe gave them a few seconds pause.
If someone really likes my work enough to buy something, then that is a real bonus. I do a happy dance every time something sells.
Art makes me happy!
I create bright abstracts, folk art, mobiles, mixed media collage, and wearable art. By losing myself in the creation process, a style of my own is allowed to emerge. I find it best to relax and just let it flow.
When I try too hard to get it right, I mess up every time. Creating art is for my peace of mind, not for someone else's enjoyment, but I still crave recognition. It is nice when someone shows interest in any way - artists like to know that others notice their art. Isn't that human nature?
Where does inspiration come from?
It comes from both inside and outside. My inspiration comes from the farm and the rural countryside around me, but sometimes a city element will pop up. Inspiration also comes from my emotions especially joy or sadness.
Right now, I'm working more than ever! I don't know if it's the times we're living in, my age or what, but ideas seem to be flowing like a fast-moving river. To see all the things that influenced me as a young girl - see my blog post titled, My Early Years.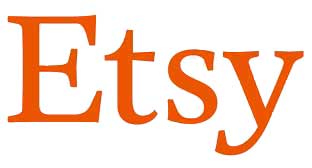 Art categories
I usually paint with acrylics on canvas, but also work with different mediums. On this website, I have my art blog and a store to sell my original paintings. Visit my Dancing Calico Etsy Shop to see jewelry, mobiles, wearable art, wall art, and more crafty items.
Working with paint, canvas, beads, wood, glass, fabric, and other materials.
I love the feel of wood, bone, and natural materials. Glass, crystal, ceramic, and porcelain beads are fun, they are durable, and look great when combined with contrasting colors. In all my work, you will notice lots of black. I think black sets off all other colors, and I use it a lot in my designs.

Beaded necklaces, mobiles, and little fabric purses are for sale in Janice's Dancing Calico Etsy Shop.
Beaded jewelry
I don't do as much beading as I used to, but still occasionally get the urge to make a piece of jewelry. I use lots of black-glass seed beads, along with colorful, crystal accent pieces.
I never use plastic or cheap findings. My technique is unique in the world of beading. I string on waxed linen cord which makes the piece feel comfortable and luxurious. See my Dancing Calico Shop on Etsy to purchase necklaces and other beaded items.
Mobiles
I construct mobiles and other decorative items out of wood, sea shells, beads, and found objects. I also do wall-decor, beaded suncatchers, and other things that hang from hooks.
Most of my craft items are for sale in my Dancing Calico Shop on Etsy. Take a look if you are interested in unique, one-of-a-kind collectibles.
Wearable and Fabric Art
Beading, jewelry making, embroidery, and quilting are art forms that are often overlooked in the art world. The same goes for sewing. Call it whatever you want, but beading a necklace, stitching intricate needlework, and sewing one-of-a-kind pieces are top-notch means of self expression. I call that art. To purchase one-of-a-kind handmade fabric bags, visit my Dancing Calico Etsy Shop.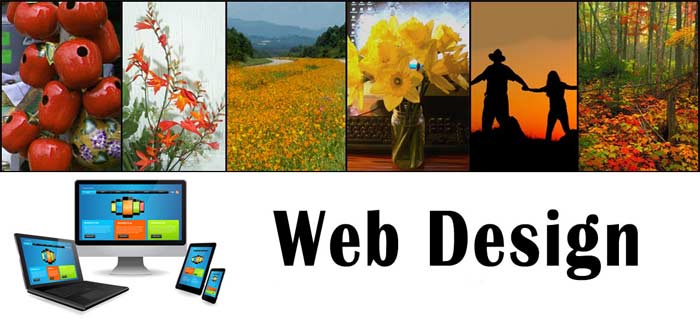 Web Design as an Art
I have basically retired from web design, but will occasionally take on an interesting project. After spending fourteen years doing web design and creating close to 200 websites, I want to share screen shots of my best web design work here. Maybe they will inspire someone to create their own beautiful website.
Web design is an art form and deserves a lot more credit than it gets. Some people say web design is dead, but they are wrong. Web design, like always, is changing quickly, and designers have to keep up. Web design is not dead, it is evolving.
What's next?
I know my homepage seems a bit scattered. I've mentioned everything from herbal medicine and gardening to web design and acrylic painting. I suppose it is a reflection of my life. I have always jumped from thing to thing, and that isn't going to change now. I mark it up to my liberal arts education. Thanks for sticking around and reading my post. Jan.
______
© 2022 by Janice Boling - all rights reserved.